Claremont Chamber Board of Directors 2021-2022
Executive Board Committee

Brett Strauss, Southland Data Processing
Brett R. Strauss, Esq. is the Director of Compliance at Southland Data Processing ("SDP") in Upland, CA. He has been with SDP since 2010 and specializes in consulting with employers to find cost effective solutions to comply with California and Federal employment regulations.
Mr. Strauss is a graduate of the Eller College of Management at the University of Arizona and earned his J.D. from the University of La Verne College of Law. He is also a proud member of the Labor & Employment Section of the State Bar of California.
Mr. Strauss also serves on the Board of the West Inland Empire Employer Advisory Council and as the Assistant Regional Commissioner for Claremont AYSO. He and his wife Julie reside in Claremont, CA with their two children; Scarlett and Jameson.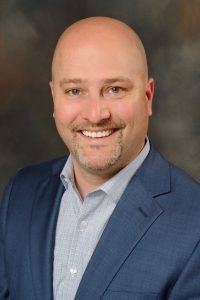 Colin Tudor, The Claremont Colleges
Colin Tudor serves The Claremont Colleges (TCC) as Secretary to the TCC Board and Assistant Vice President of Community Relations. Colin provides executive management support and research assistance to the TCC Board of directors and Council of The Claremont Colleges. Through is community relations efforts Colin works to strengthen relationships and build partnerships within the city of Claremont, the broader Claremont community, and the local region.
Prior to joining TCCS, Colin held various roles with the City of Claremont including serving as the assistant city manager from 2012 through February of 2019. In this capacity, he was responsible for city-wide day to day operations, policy development and analysis for the city council, committees, and the city manager. Colin was directly responsible for the city's administrative services department including personnel, city clerk, information technology, risk management, and public information. He has worked collaboratively with other regional organizations to collaborate on critical initiatives, including the Foothill Gold Line Extension, the Los Angeles County Emergency Medical Services Commission, and the Amgen Tour of California 2011 Stage 7 Start. Colin has also worked extensively with local community groups on a variety of initiatives. Colin grew up in Claremont and graduated from Claremont McKenna College with a B.A. in philosophy and psychology. He also holds a master's degree in public administration from the University of La Verne.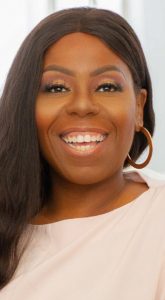 Ehmandah Ramsey, She Stories
Ehmandah Ramsey is the Founder of She Stories – 501c3, based out of Claremont. She is a driven, passionate, and charismatic force who is fueled by the success of those around her. With a long history of grooming spiritual growth and self-love in her community, Ehmandah has been successful at igniting motivation and inspiration. She's been able to use her experience as a spiritual care provider at a residential treatment facility serving youth with trauma, behavioral, and conduct disorders. Ehmandah is also a Board Member of Homes of Promise/The Village Pomona, Co-Pastor of Emmanuel Church in Chino Hills, and Director of Startup Grind X – Claremont Chapter. She's a life coach in her community, helping people of all walks of life ignite their spark and seize their full potential.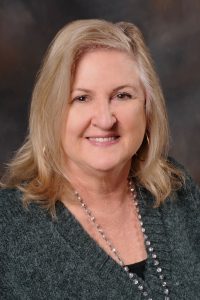 Floy Biggs, AgingNext
Floy Biggs, AgingNext CEO since 2006, has more than 40 years of experience in both the non-profit and for-profit sectors, managing senior and long-term care programs. Floy is well-respected and integrated into the regional senior services community. She is a licensed skilled nursing facility administrator and earned both an undergraduate degree in gerontology and a Masters in health administration from USC. In addition to her agency leadership, Floy is actively engaged in the community and currently serves on the boards of the Claremont Committee on Aging, ParkTree Community Health Center and the leadership team for Village Movement California which is working to transform the experience of aging across California. Floy has a wonderful husband, three awesome kids and two grandchildren! She is excited to be back on the Chamber Board and she looks forward to sharing her expertise and passion for our aging community.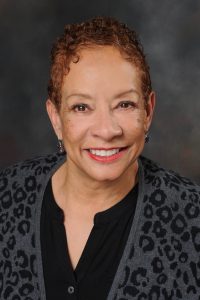 Gail Polk, Consultant
Gail Polk was previously an experienced Community Outreach Coordinator for Children's Foundation of America. During her time there, her mission was to match community partners, who possess a strong desire to help youth in foster care and underserved youth, to philanthropic opportunities, which directly benefitted and enriched the lives of sometimes abused, neglected, or abandoned youths. Gail's experience in both the for-profit and nonprofit worlds includes her years as a stockbroker. During this period, several of her clients were considered high-profile investors, many of whom were attained through cold calls. Because of her methodology, Gail was recognized by both John Hancock and Franklin Templeton for her level of managed money trades. Gail's first position in a nonprofit was a Program Director for YWCA of San Diego County. Growing up in Riverside, Gail has always lived in Southern California.  Most early mornings, you can now catch Gail on a sunrise hike with her pup. Gail loves forging new relationships, getting to know her community better, and figuring out ways to assist others in becoming more successful. For these reasons, she is eager to help her community as a board member of the Claremont Chamber of Commerce.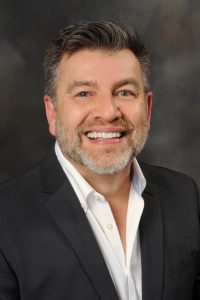 Randy Lopez, Executive Director
Randy Lopez, Executive Director was the recent chair of the Chamber Board before taking over his current role as ED. Prior to that he was the Founder and "Chief Instigator" of The Jake Agency, an innovative full-service brand agency. Known as a creative thinker and brand visionary, he has held marketing executive leadership roles in brands such as TGI Friday's, Arnold Palmer Golf Management, VP of Marketing for both Buca di Beppo and Del Taco.  Additionally, he has developed brand strategies and led the advertising account teams for such clients as Toshiba Medical, Tommy Bahama, Robbins Bros., Coco's, Acapulco Restaurants, and Wolfgang Puck. As a brand and marketing strategist, Randy still speaks to national and local group audiences on brand building and best practices. A 20+ year Stage 4 Cancer survivor, he is also a board member of the Colon Cancer Coalition based in Minneapolis and has appeared as a national spokesperson for cancer awareness. Randy is a founding board member of Ophelia's Jump as well a current member of the CTEC Hospitality/Culinary Advisory Committee.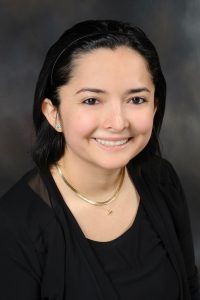 Xochitl Nieves, Event Manager
Xochitl has a demonstrated history working in events, social media marketing, public relations, and communications for over seven years. Xochitl has managed multi-level communications and marketing campaigns for various projects, government agencies, and brands simultaneously, such as Metro, Metrolink, Riverside Transit Agency, City of Los Angeles, City of Long Beach, City of Pomona, City of El Monte, and etc. Xochitl has received a Professional Certificate in Meeting and Event Planning from SDSU and a Bachelors Degree in Sociology from SFSU.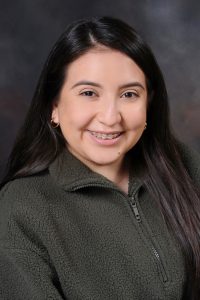 Natalia Estrada, Office Manager
Natalia is a dynamic, forward-thinking business professional with over 7 years of experience in the hospitality industry. Natalia on an ongoing basis helps fundraise & garner donations for several non-profits, i.e., Starts With One Today, The Precious Dreams Foundations, Lotus House Women's Shelter, and organizations who aim to assist women, men, teens and children experiencing homelessness in Los Angeles and Miami counties. She brings a passion for building relationships to the Chamber and her love for Southern California outdoors. Natalia attended Barry University in Miami Shores, where she received formal training in Business Management and Marketing.
Headshots provided by Sonja Stump Photography