Claremont Chamber Gift Cards
$25 GIFT CARDS COMMEMORATING 100 YEARS NOW AVAILABLE!
If purchasing over $200 please call in your order to 909-624-1681 or email contact@claremontchamber.org with your contact information. Only accept cash or check, payable to Claremont Chamber of Commerce.
List is subject to change depending on Chamber Member participation & location.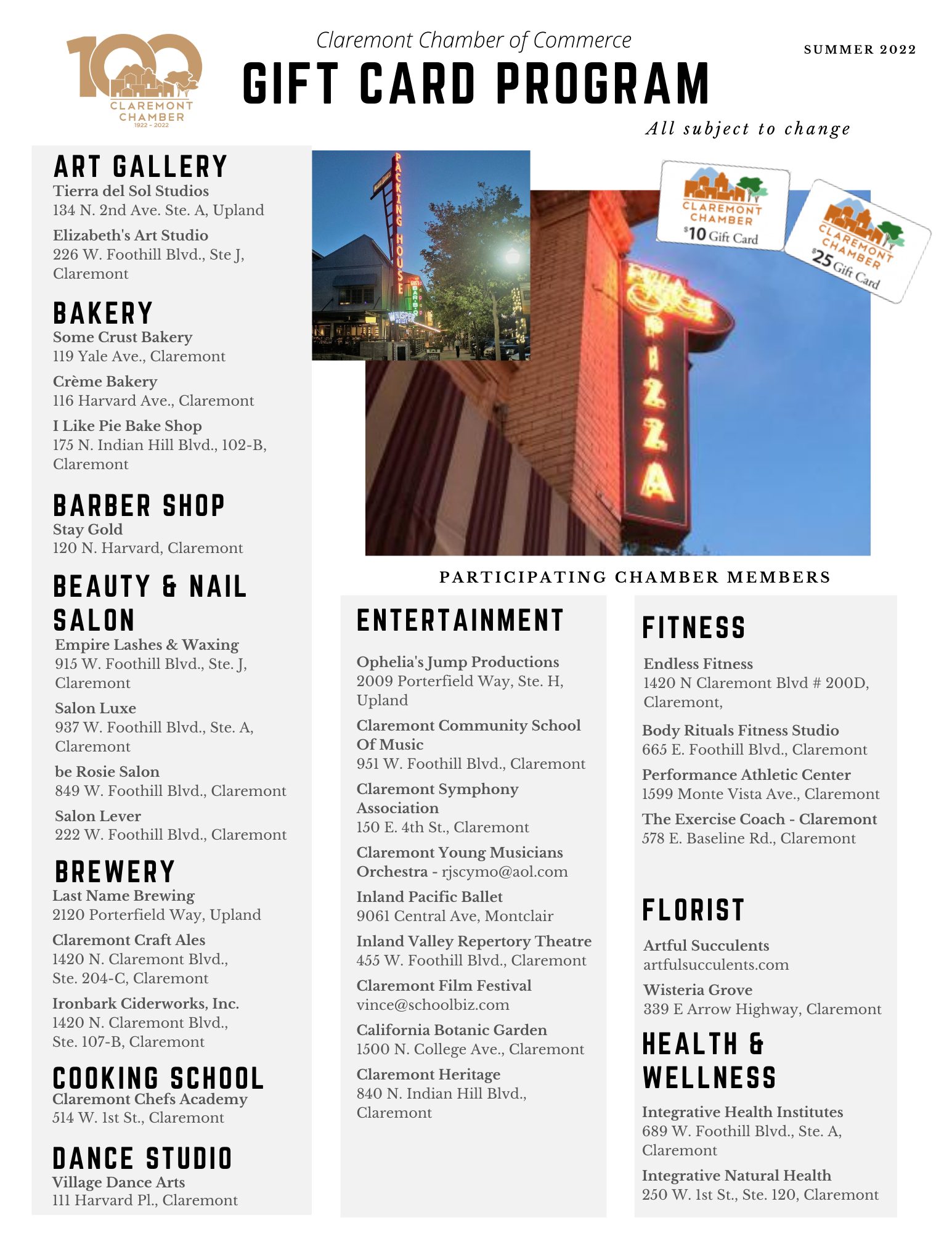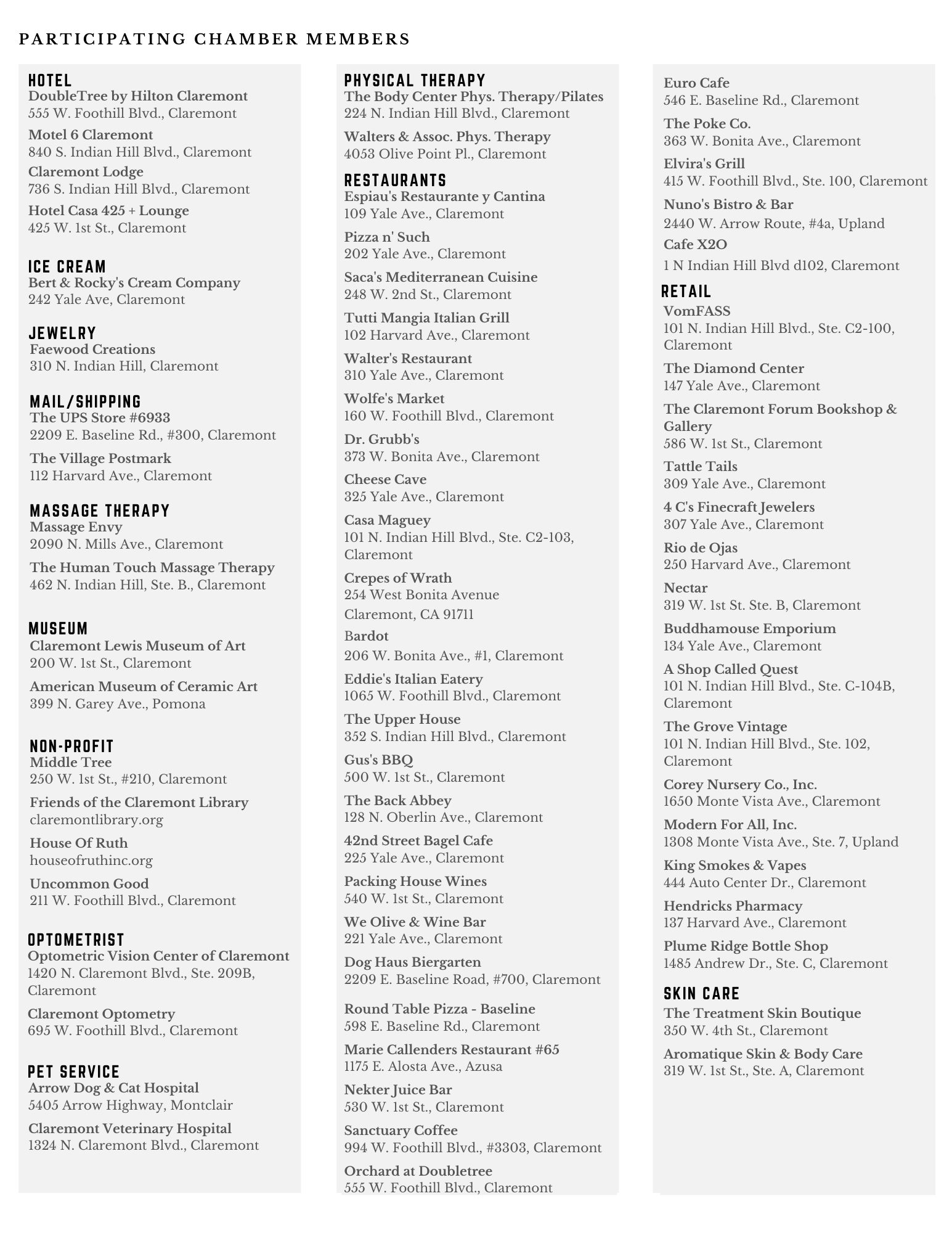 The Claremont Chamber of Commerce and local merchants are partnered in a campaign to increase awareness of the benefits of shopping at local merchants.
Shop Claremont – here's what you are doing!
Keeping $ in our community
⇒ For every $100 you spend at a local business, $68 returns to our community. If you purchase online, NOTHING comes back.
You keep creating local jobs
⇒ Local businesses are better at creating and sustaining higher paid jobs.
You keep helping the environment
⇒ Buying from a local business conserves energy and resources in the form of less fuel for transportation and less packaging.
Your sales tax $ keep helping our city
⇒ A percentage of sales tax dollars comes back to our city, and helps to maintain and sustain our community.
You continue to invest in entrepreneurship
⇒ The American economy is founded upon creativity and entrepreneurship. Nurturing local business ensures a strong community.
You supported the community
Studies show that local businesses donate to local community causes.
You keep on making CLAREMONT a destination to SHOP at
⇒ The more interesting and unique we are as a community, the more we will attract new neighbors, visitors and perhaps even new businesses.
Claremont Gift Card Program
These gift cards can only be redeemed at Active Claremont Chamber Member Businesses. Members are constantly being added.
Throughout the year, many residents and visitors in the city purchase the Claremont Chamber Cards. Each card sold from our office includes a list of over 150 merchants participating in this wonderful program, giving each recipient a huge array of choices as to where they can spend their gift cards.
$10 value
$25 value
For all occasions
We only accept cash or check payments for the card purchases, this is so there are no additional fees to our merchants!
For more information, call us at (909) 624-1681.