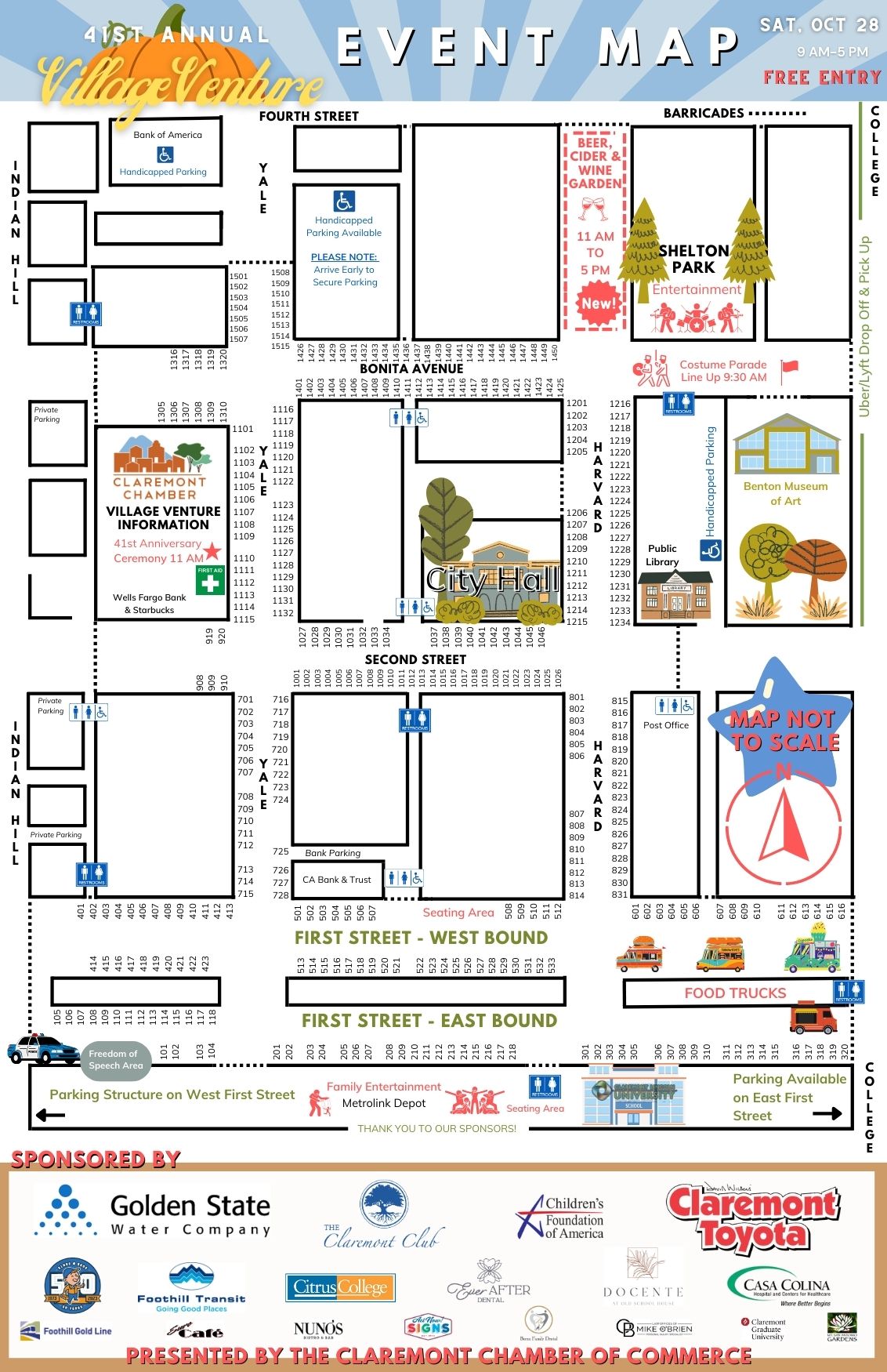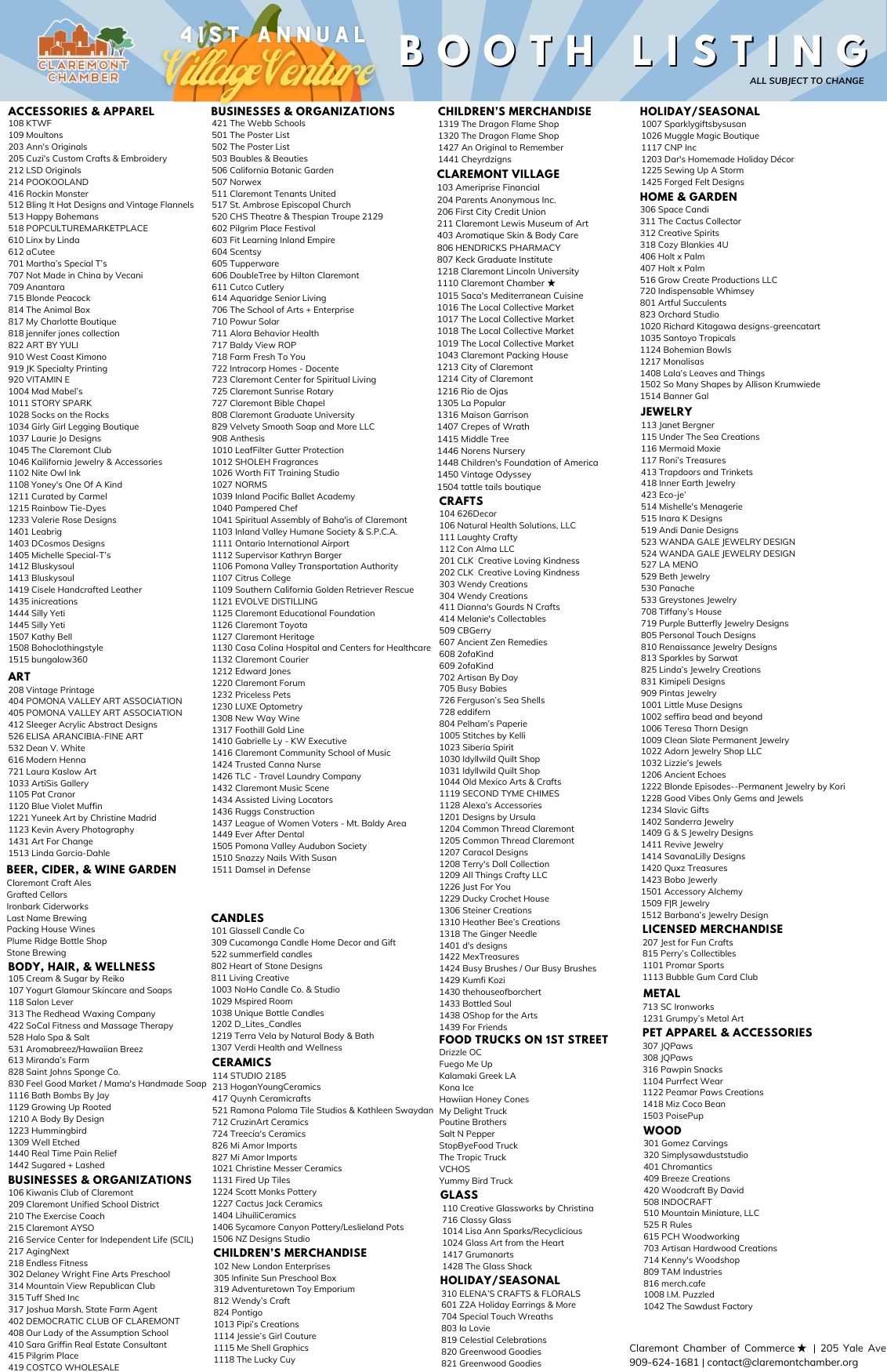 Applications are now CLOSED for the 2023 Village Venture Arts & Crafts Festival. Submit 2024 Interest Form below: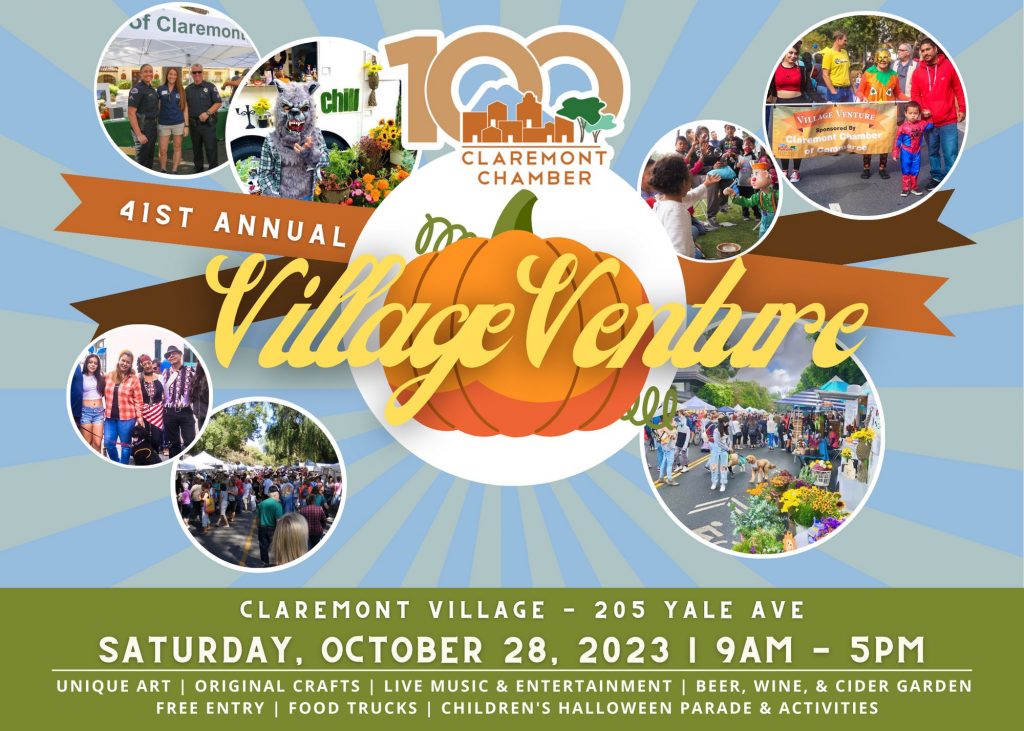 The Claremont Chamber of Commerce invites you to the 41st Annual Village Venture Arts & Crafts Festival on Saturday, October 28, 2023, from 9am to 5pm at the Claremont Village! This long-running, annual event is where friends & family come together to enjoy music, food, & the arts!
Explore local businesses & enjoy tasty meals from our restaurants & visiting food trucks. Get your holiday shopping done early as you walk through the streets of the historic Claremont Village, lined with over 400 booths; selling unique art, original crafts, apparel, & goodies galore! Experience our costume parade, visit our beer, cider & wine garden, & join us for entertainment for all ages. It's a festival of fun!
Village Venture is the Claremont Chamber's biggest fundraiser of the year, which helps support our community programming & services. See you at Claremont's largest event of the year!
Thank you to the City of Claremont, our Chairman's Circle Members, Village Venture Sponsors, exhibitors, volunteers & the village that it takes to put on this whimsical one-day event.