Happenings at the Chamber
---
Roll Call For Volunteers!


at Village Venture


Saturday, October 28, 2017

Jump in the opportunity to Meet New People, Join the Excitement, Connect with the Community, Expand your Horizons, and most of all help the Chamber!!!! Please contact Marlene for more information by calling 909-624-1681 or emailing Marlene at the Chamber Office.


Email Marlene
---
Friday Nights Live!
Every Friday Night May Through October from 6PM – 9PM
Join us every Friday for great band line-ups at Friday Nights Live in The Claremont Village! Click the link below for more information and band listings.
Event Information
---
Business Over Breakfast
Tuesday, September 12, 2017 @ 7
:30 am

**Sponsored by Senior Solutions Professionals**
Join us for our monthly business networking breakfast. Make sure to register to be a part of this energetic event!
Event Activity: Networking Game
Register Now!
---
Happy Hour
Wednesday, September 20, 2017 @ 5
:30 pm


Grab a beer from Claremont Craft Ales or a glass of wine while you enjoy the artwork on display from Studio C and musical entertainment from Moultrie Academy of Music, Voice & Dance.

Event Info
---
Ribbon Cutting - Perl Mortgage, Claremont
Thursday, September 21, 2017 @ 5
:30 pm

Join us in a special Ribbon Cutting for our Chamber Member, Perl Mortgage! Their goal is to provide the best rates and programs to fit the unique needs of their clients.

Event Details!
---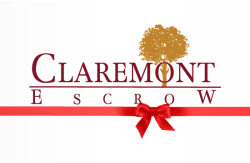 Ribbon Cutting - Claremont Escrow
Thursday, September 28, 2017 @ 5
:30 pm

Join us in a special Ribbon Cutting for our Chamber Member,
Claremont Escrow! Their focus on relationships built over time provides the foundation for an in-depth understanding of their clients' needs.

Event Details!
---
Ribbon Cutting - Feeling Groovy Wellness and Cafe
Thursday, October 11, 2017 @ 5
:30 pm

Join us in a special Ribbon Cutting for our Chamber Member, Feeling Groovy Wellness and Cafe, a holistic wellness center who help people be healthy and happy from the inside out.

Event Details!
---
Sunset Magazine names Claremont Best Suburb!
It's no surprise that Claremont is a great place to live, work and visit, and now we have Sunset Magazinethe official bragging rights as Sunset magazine has named Claremont one of the best suburbs in the west. This was determined in their article for the Best Small Towns to Live featured in the February 2016 issue. The four-page spread praises Claremont for its trees, colleges, and small town feel, saying that prospective students and their parents "discover a small city that blends worldly sophistication with small-town appeal." Usually compared to by tourists as a college town back east, Claremonters take pride in what makes Claremont unique.
The article also highlights several Claremont businesses and locations that made it stand out from the rest of the competition, such as the classic Queen Anne Victorian Sumner House at Pomona College, Scripps College's Seal Court which features mosaic murals around the pond created by various students since the 1940s; The Folk Music Center which is part instrument museum and part performance space and store; James Turrell's Skyspace at Pomona College Museum of Art has been a campus highlight since 2007; and the wonderland of diverse California native plants at the Rancho Santa Ana Botanic Gardens.
To read the full article visit http://www.sunset.com/travel/best-small-towns-to-live-in/best-suburb-claremont-ca

---
---
---
---
---
---

Quick Links


Chamber and Community Events
Discover Claremont
City of Claremont Calendar
Claremont Colleges Calendar
Claremont Calendar
---
---
---