Due to the high volume of emails & calls for the 41st Village Venture - we will resume addressing all inquiries in June 2023 with further information.


The Claremont Chamber of Commerce is pleased to announce that our 40th Annual Village Venture will be on Saturday, October 22, 2022, from 9am to 5pm at the Claremont Village! The long-running, annual event where family, friends & neighbors come together to enjoy music, food, and the arts. Get your holiday shopping done early as you walk the streets of the Claremont Village lined with over 400 booths selling unique art, original crafts, and apparel. Explore local businesses and non-profit organizations as you experience the beauty and architecture of our unique village. Enjoy tasty meals and treats at our sidewalk restaurants and cafés or stroll over to the food truck area located on First Street. We anticipate thousands of visitors to attend Village Venture and who continue to return to our wonderful shops and restaurants throughout the year.
Village Venture supports the Claremont Chamber's programming and services. This year is extra special as the Claremont Chamber of Commerce is celebrating its 100th Year Anniversary! We thank our Chairman's Circle, vendors, volunteers, members, and the community for their endless support!
Follow us on Instagram @Village_Venture and Facebook @VillageVenture for updates!
Email admin@claremontchamber.org for more information.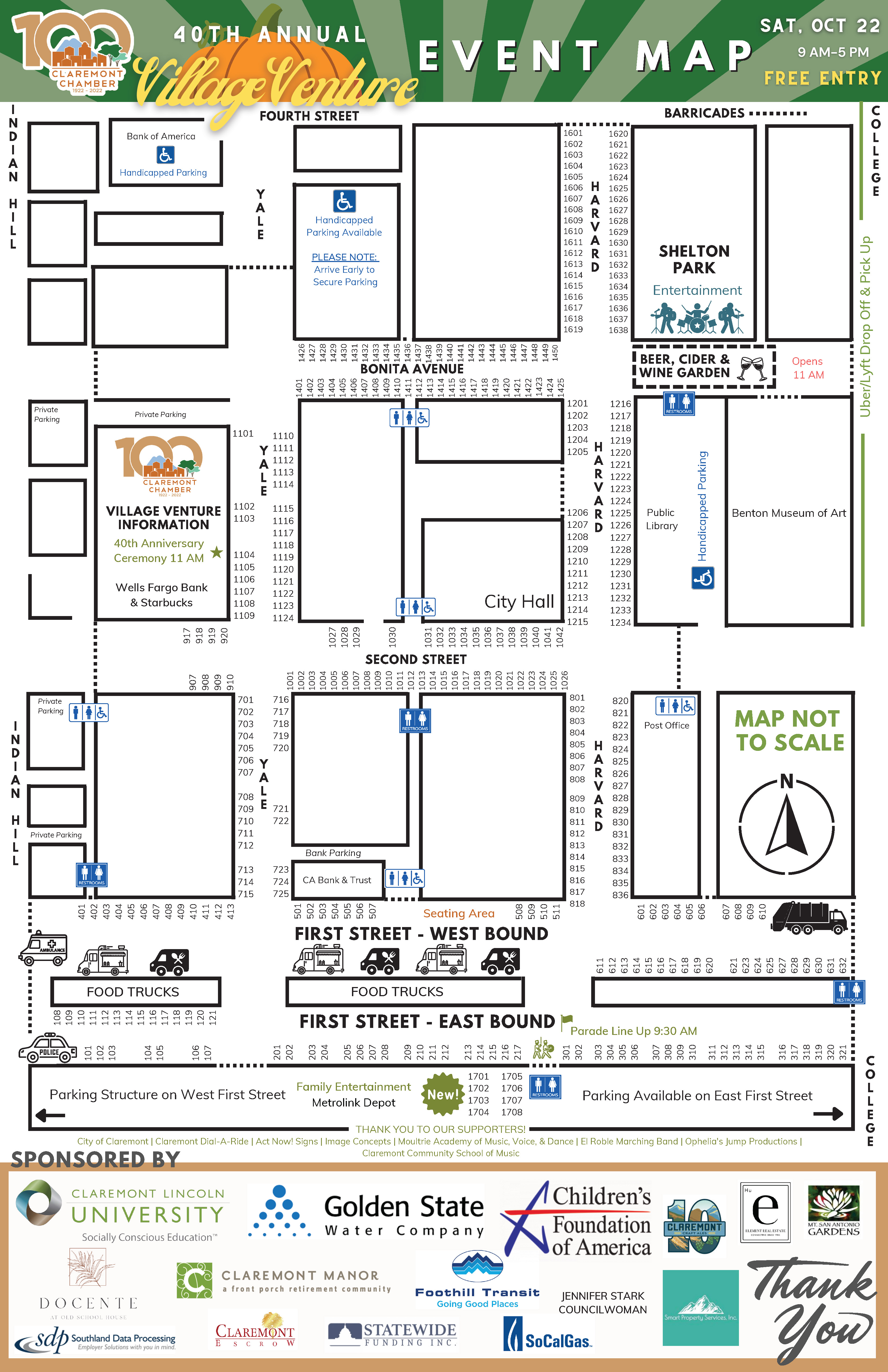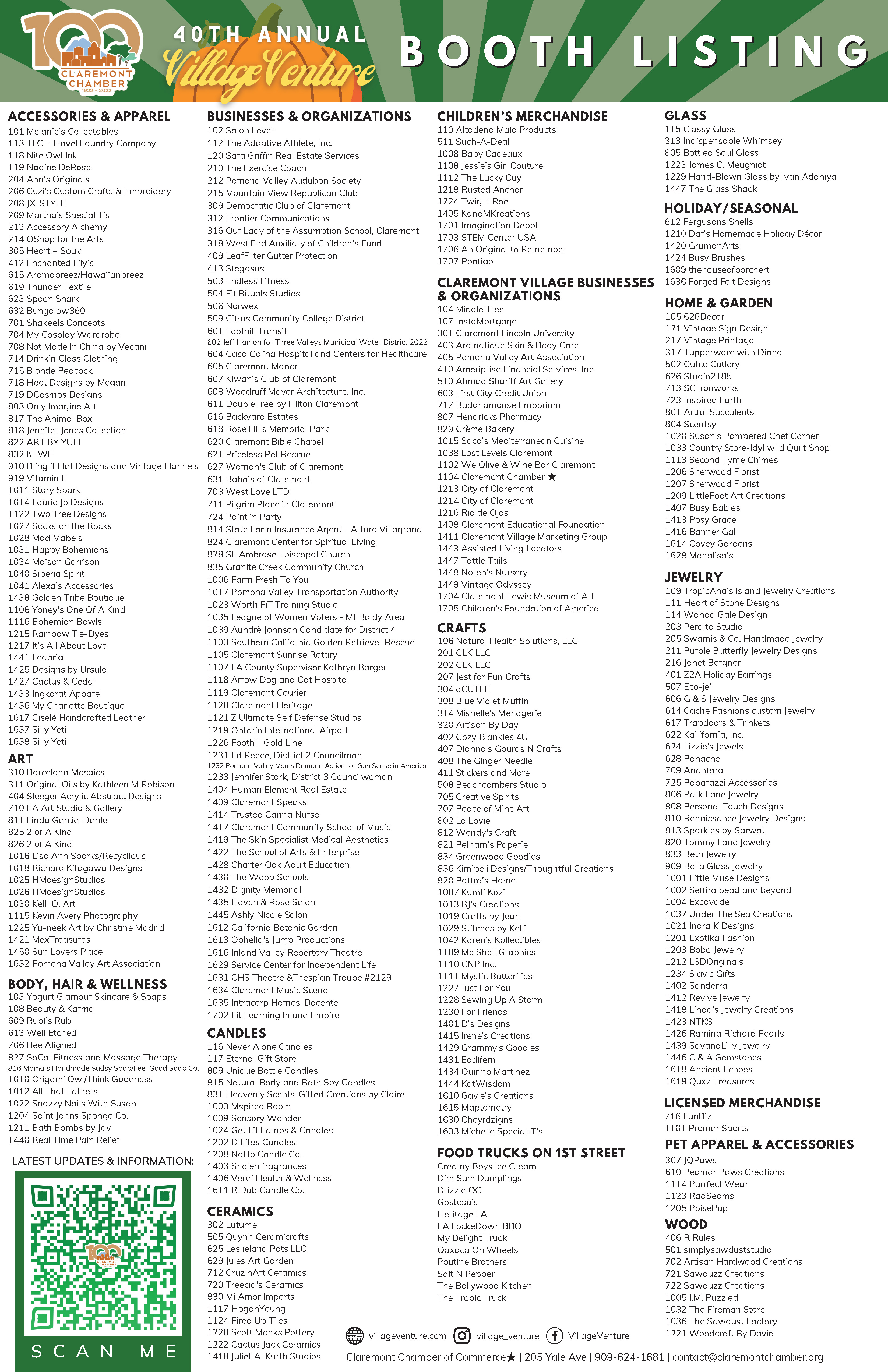 Centennial Chamber Sponsors
Beer, Cider, & Wine Garden Sponsors