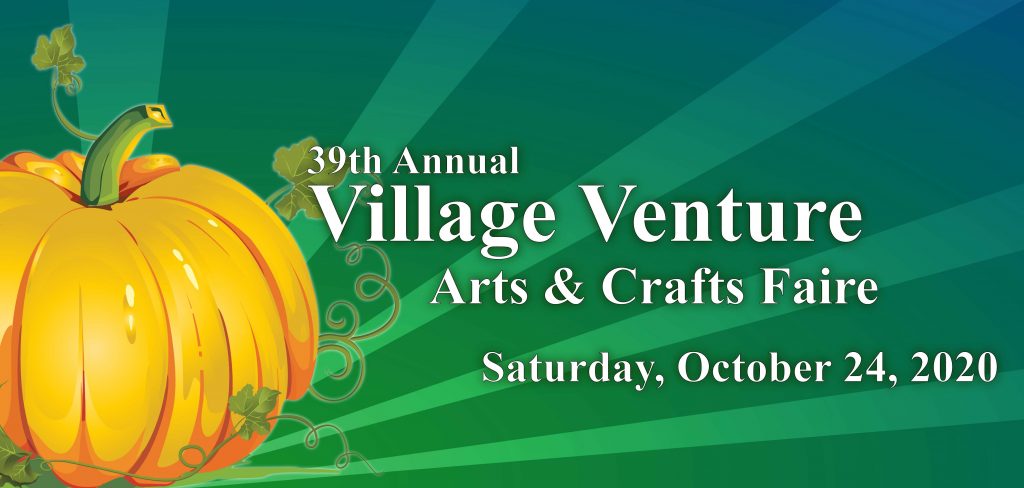 Our hope is that we can go ahead with the event as planned but realize that social distancing protocols might change the traditional layout of this event and ultimately, the amount of vendors that can participate. We are also aware that there is the possibility of having to cancel this event completely.
Join us at the 39th Annual Village Venture Arts and Crafts Faire located in the Claremont Village on Saturday, October 24, 2020, from 9 a.m. to 5 p.m. Rain or Shine. The Claremont Village is located in downtown Claremont off of Indian Hill Blvd. between First and Fourth Streets. This annual one day event draws over 16,000 visitors.
Presented by the Claremont Chamber of Commerce, the Faire includes over 450+ booths selling unique art, original crafts, and apparel. Get to know all the local businesses and non-profits in the business and organization block located on First Street.  Our Beer, Cider, and Wine Garden will be serving local Craft Ales, Wine and Cider.
Event Festivities: 
All activities and fair information is subject to change.
Great Pumpkin Carving Contest sponsored by Claremont Sunrise Rotary
Contest Rules:
- Take your pre-carved pumpkin to the Sunrise Rotary Booth (located on Yale Ave. just north of 2nd by the Chamber office) between 8:30 a.m. and 9:30 a.m.
-  Complete the Registration Form when you drop off your pre-carved pumpkin.
-  Prizes will be awarded at 2 p.m. (participants must be present to win).
-  Pumpkins must be picked up between 2 - 4:30 p.m.
(Unclaimed pumpkins will be discarded at 4:45 p.m.)
Children's Halloween Parade
Starts at Bonita & Harvard
Begin to Assemble at 9:00 am
- New location and time for the Children's Halloween Parade.   The Parade will begin at promptly at 9:30 am on Saturday, October 24.
- All participants start assembling at the corner of Bonita and Harvard at 9:00 a.m.
(No motorized vehicles)
- Parade will be led by the El Roble Marching Band.
Music and Entertainment
Shelton Park Stage
Claremont Depot
Beer, Cider, and Wine Garden
11 am - 4 pm
Located on Bonita Ave. next to Rio de Ojas and Shelton Park.

Parking
Parking is available:
Metrolink lot at First & Columbia
Pomona College parking lot at First & Columbia
Parking structure at W. First Street and Oberlin
Public streets & exterior Parking Lots
Handicapped Parking
Located at Bank of America Parking Lot - Enter off Indian Hill Blvd.
Located at the Claremont Library Parking Lot - Enter at College Ave and Second St.
Lost and Found
Claremont Chamber of Commerce Office (909) 624-1681
205 Yale Ave, Claremont, CA
Emergency
Call 911
Non – Emergency
Call Claremont PD (909) 399-5411
If you have questions about attending our event, please contact the Claremont Chamber office by calling (909) 624-1681 or by email: admin@claremontchamber.org.