Happenings at the Chamber
---
Chamber Women's Business Luncheon
Thursday, July 27, 2017 @ 11
:30 am
**Sponsored by Graber Olive House**
Ladies come join us for a great opportunity to enjoy lunch and develop business! You will have the opportunity to provide a brief introduction of your business as well as enjoying the company other Chamber Members.
Register Now
---
Friday Nights Live!
Every Friday Night May Through October from 6PM – 9PM
Join us every Friday for great band line-ups at Friday Nights Live in The Claremont Village! Click the link below for more information and band listings.
Event Information
---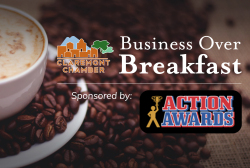 Business Over Breakfast
Tuesday, August 8, 2017 @ 7
:30 am
**Sponsored by Action Awards**
Join us for our monthly business networking breakfast sponsored by Action Awards. Make sure to register to be a part of this energetic event!
Event Activity: To Be Announced
Register Now!
---
CCYP August Mixer
Thursday, August 17, 2017 @ 5
:30 pm

Join the Claremont Chamber Young Professionals for a night of mixing and mingling at Hotel Casa 425 + Lounge. Engage about how you can make an impact in your local community, expand your network and learn great tricks of the trade networking with us!

Register Now!
---
Sunset Magazine names Claremont Best Suburb!
It's no surprise that Claremont is a great place to live, work and visit, and now we have Sunset Magazinethe official bragging rights as Sunset magazine has named Claremont one of the best suburbs in the west. This was determined in their article for the Best Small Towns to Live featured in the February 2016 issue. The four-page spread praises Claremont for its trees, colleges, and small town feel, saying that prospective students and their parents "discover a small city that blends worldly sophistication with small-town appeal." Usually compared to by tourists as a college town back east, Claremonters take pride in what makes Claremont unique.
The article also highlights several Claremont businesses and locations that made it stand out from the rest of the competition, such as the classic Queen Anne Victorian Sumner House at Pomona College, Scripps College's Seal Court which features mosaic murals around the pond created by various students since the 1940s; The Folk Music Center which is part instrument museum and part performance space and store; James Turrell's Skyspace at Pomona College Museum of Art has been a campus highlight since 2007; and the wonderland of diverse California native plants at the Rancho Santa Ana Botanic Gardens.
To read the full article visit http://www.sunset.com/travel/best-small-towns-to-live-in/best-suburb-claremont-ca

---
---
---
---
---
---

Quick Links


Chamber and Community Events
Discover Claremont
City of Claremont Calendar
Claremont Colleges Calendar
Claremont Calendar
---
---
---